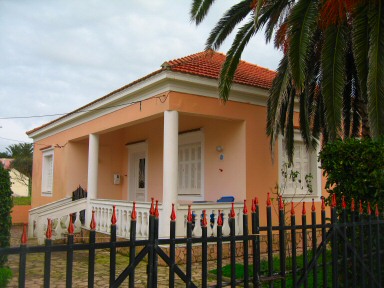 Marina Villas is a wonderfully warm and welcoming complex of two Standard villas, located in a totally idyllic location only 2 minutes walk to the beach. Seem the perfect place for relaxation and tranquility offering high quality holidays.
Villa number One, is set within a private garden and has easy access from the road. Villa number Two has a big terrace, in a peaceful location & perfect for wheelchair users and their families.
Each of the villas are ideal for comfortable accommodation up to 5 people, including, two rooms, one with a double and one with two single beds each, one bathroom and a fully equipped kitchen, as well as Wi Fi and A/C you will feel like home from home.
Book now with San Stefano Travel